Welcome to Pin Point Productions
YOUR VISION TO THE POINT!
Since you are researching video production companies you have already realized the
power
of video and its
importance
within your internet marketing and communications
strategy
.
At Pin Point, we believe in delivering quality service at fair and reasonable prices within a competitive and aggressive digital marketing industry.  With the advancement of digital technology we aim to always be at the forefront to deliver quality products and services for the benefit of our customers and partners. With over a decade of experience, we understand and anticipate the needs of our clients and we continuously challenge ourselves to provide the highest level of products and services.
Search Engine Optimization(SEO)

Branded Media

Content Writing

Digital Media Planning and Buying

Print Media
"Your Image is Your Brand"
We are proud of all our projects
more samples in our portfolio
Customer Oriented
 – we are committed to provide superior products and services at the highest level of quality and professionalism.
What we think sets us apart…
We believe the message of every video we produce is relevant and has a purpose not only to promote but to educate the target market that our clients endeavor to reach.
We take pride in our experience, efficiency and professionalism when working with the ever changing needs of our clients within this ever evolving digital world.

View More
Our Testimonials
Speak for Themselves
To View more of Our Client Testimonials
Our Services
Video Production
Pin Point Productions has been in the video production business for over thirteen years.  Our primary objective is to assist business of all sizes to fully utilize the power of video in their marketing strategy.
Our all-star team of writers, directors, producers,and cinematographers handles projects of nearly every scale and genre, from single-camera studio interviews, to multi-camera multi-crew commercial shoots, in multiple locations across North America and around the world.
Regardless of the scope or budget, we approach all projects the same way…Make it better than you ever imagined it could be.
We recognize that it is the people and organizations that we work with that have information to disclose, but it is our mission to make them into storytellers. We do that by working with clients to draw out the story elements that are compelling, poignant and relevant.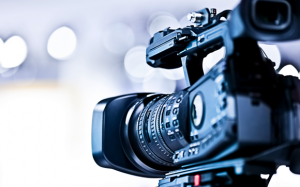 If you've got a product to launch, an image to build, a vision to share, or a story to tell, give us a call.
Pin Point's award-winning post-production team of creative directors, editors, designers, animators, compositors, VFX supervisors, music composers, and audio engineers, deliver a full complement of post production services, including Final Cut Pro, Avid, and Adobe Premiere Editing, 3D Animation, Compositing, After Effects, Cinema 4D, MAYA, color correction, music scoring, and streaming video.
In an era where the cutting edge of technology is constantly being redefined, be it stereoscopic 3D, or an HD audio mix, Indigo is committed to staying at the forefront of everything that is possible, technically and creatively.
image
video editing

motion graphics

3D animation

Visual effects
music scoring

sound design

color correction

video finishing
Need a TV spot, a web video, or a corporate video? Looking for a movie trailer, a broadcast promo, or a music video? Give us a call.
Pin Point's Vancouver Corporate Team produces projects for PR firms, non-profits, and clients in technology, finance, fashion, transportation, health care, consumer services, and more.
image
corporate videos

brand videos

CEO Videos

web videos
sizzle videos

pitch videos

training videos

legal videos
Pin Ppoint's Commercial Team produces projects for advertising agencies, design firms, and ambitious commercial enterprises of all shapes and sizes.
image
tv commercials

web commericals

promo videos

viral videos
teaser videos

social media videos

image videos

video billboards
Pin Ppoint's Entertainment Team produces projects for clients in film, television, sports, publishing, video games, and online entertainment.
image
music videos

documentaries

broadcast promos

movie trailers
concert videos

title sequences

graphic packages

independent films
Pin Point's Meetings & Events Team produces projects for conventions, conferences, festivals, concerts, and large scale corporate meetings.
image
corporate meetings

conventions

award shows
production launches

trade shows

publicity events